According to Phil Rogers of the Chicago Tribune, Major League Baseball owners have chosen to add an additional Wild Card slot in each league.  This is huge news, as it's the first major change to the post season since 2003 when the winning league in the All-Star Game got home field advantage in the World Series.  The last time the actual structure of the postseason changed was in 1995 when the Wild Card round was introduced.
MLB wants to add these additional slots in the 2012 season, and on SportsCenter, ESPN's Tim Kurkjian expect this to happen.  This move would make a significant impact on the MLB postseason.  Consider this: if the extra postseason slot existed in the 2011 season, both the Boston Red Sox and the Atlanta Braves would have made the postseason, and both would have gotten one more game to win and make the playoffs.  If the Braves won that game, the Cardinals wouldn't have been World Champions of Baseball, and we may have had a totally different feeling around the 2011 postseason.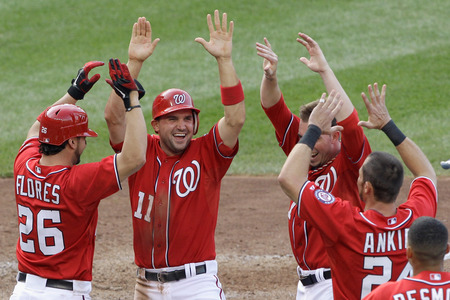 The new Wild Card spot would essentially create a 163rd game between the two Wild Card spot players, a one-game winner-takes-all situation.  This means one thing for Washington Nationals fans: their team is one step closer to its first ever postseason appearance.  There was already talk of the Nats having a chance to make the Wild Card under the old rules, so this just further enhances that possibility.
This will create buzz and controversy in the world now, though.  But there's no doubting the excitement of the situation.  It creates a Game 7 atmosphere in each league, every single year, on Day 1 of the playoffs.  Even more interesting, because of that Game 7 atmosphere, it will create a renewed interest to win your division.  Going down the stretch, sometimes there isn't quite as much incentive to win your division if you already have the Wild Card locked up.  Well, now just because you make the Wild Card doesn't mean you get a series.  It gets you one game.  Talk about incentive.
If you're reading this, we'd love to hear your thoughts.  Hit the comments or start a conversation with us on Twitter: @TheNatsBlogJoe, @TheNatsBlog, and @TheNatsBlogTed.