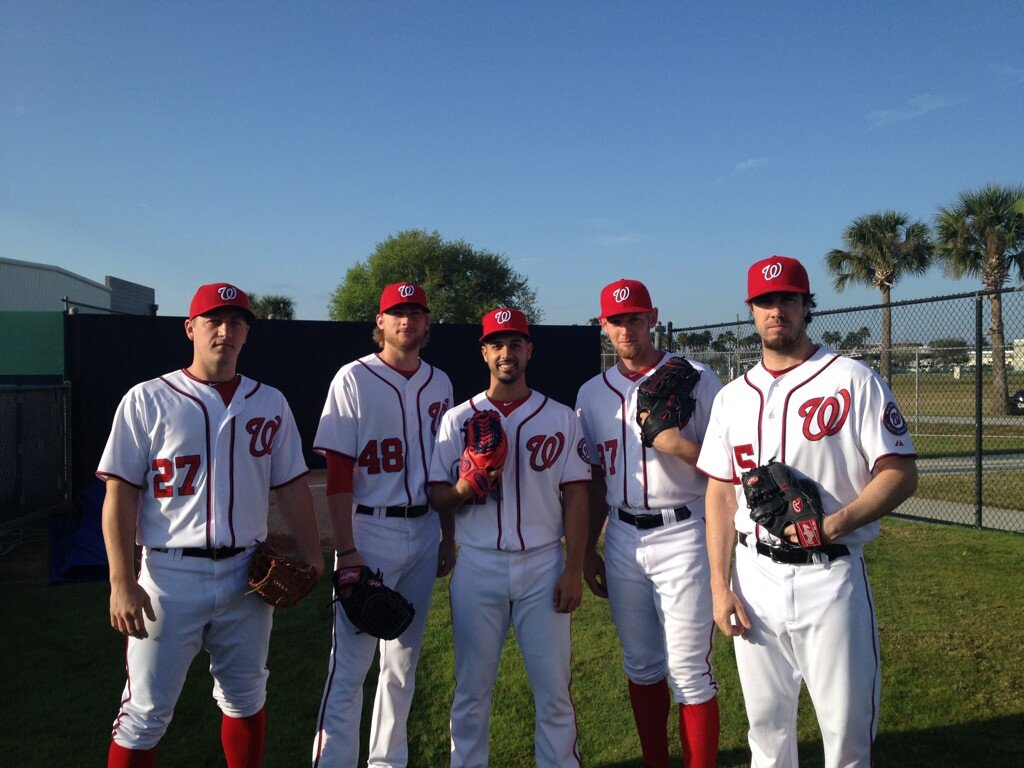 Dave Nichols of District Sports Page organized the 2013 Washington Nationals rountable this year, where a few Nats bloggers (including me) were asked to make predictions about the coming season. It's a seven-part series, and I'll be crossposting the links here as well as my answers to each of the questions.
In case you missed it, you can check out part one and part two. In part three, we talked about what we were most excited about in the coming season. You can check out the post and everyone's responses here, and here is what I wrote about on the subject:
"For me, it has to be the pitching rotation. That said, I don't think there is a right answer here. If you told me that the Nationals lineup did it for you, how could I possibly blame you? With a one through six of Span, Werth, Harper, Zimmerman, LaRoche, Desmond, there is significant potential for a huge offensive season for the Nats.
However, there isn't going to be a single day of the week that I'm not excited about who is taking the bump for the Nats to start every game. From Strasburg to Gio to JZimm to Haren to Detwiler, there's not a slouch among them, and on many, many teams, those three through five starters are one through three starters. K Street will be back in full swing… and miss… form. (Sorry, I couldn't avoid the pun there.)"