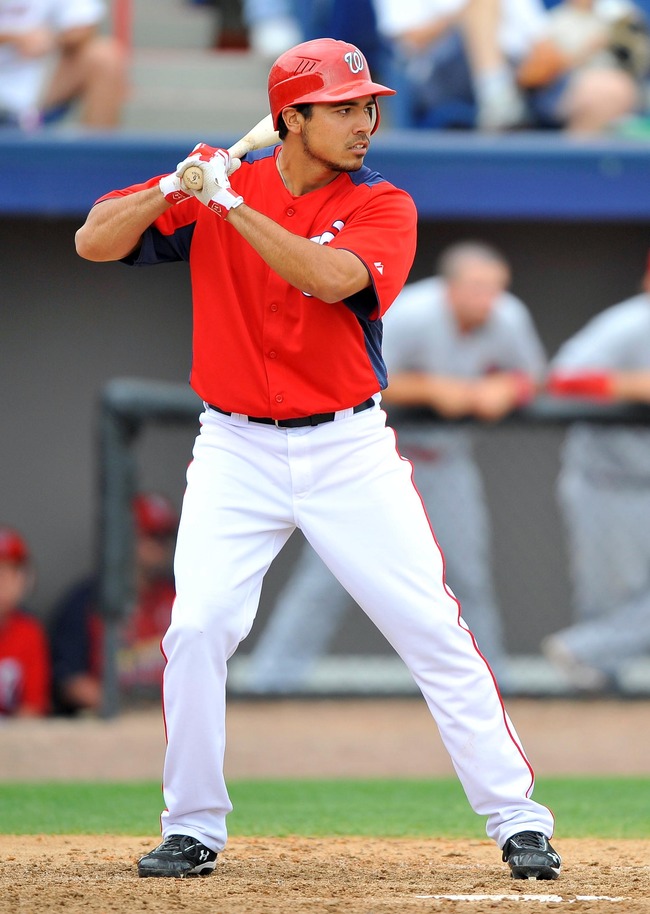 Dave Nichols of District Sports Page organized the 2013 Washington Nationals rountable this year, where a few Nats bloggers (including me) were asked to make predictions about the coming season. It's a seven-part series, and I'll be crossposting the links here as well as my answers to each of the questions.
In case you missed it, you can check out parts one, two, three, and four. In part five, we talked about who we thought was the prospect to watch this season. You can check out the post and everyone's responses here, and here is what I wrote about on the subject:
"I know it's the cliché answer here, but Anthony Rendon. Rendon showed in Spring Training why, if he can stay healthy, he will be a dominating force at the MLB level. The health will obviously be the biggest concern with him, as he's shown a propensity for injury, but his potential is sky high. I look forward to taking a trip to Harrisburg this season to see him start up, and maybe we'll even see him at Nationals Park at some point in 2013."