Some days the universe works to wreak havoc. It laughs at the person realizing they studied the wrong chapters for an exam or at the person getting in the wrong metro car when they were already late. Some days, the culmination of events is just so perverse that it laughs you recount every life event that led the victim to their moment of reckoning.
Baseball is one of the best tools to cause this kind of resignation. The guy at Home Depot can probably attest to it. Matt Harvey can definitely attest to it. Never has he been more relatable than upon realizing he gave up a home run to Jose Lobaton. MASN announcer FP Santangelo called Harvey's reaction an eye-roll, but it was so, so much more than that.
Jose Lobaton's first bomb of the year (featuring Anthony Rendon as guest helmet remover). pic.twitter.com/ZrFoxBn2AK

— Washington Nationals (@Nationals) April 22, 2017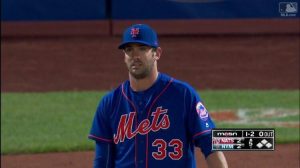 This first frame is the Harvey watching exactly what he allowed. Though Loby will forever be remembered as NLDS Game Two Home Run Hitter, he had only three homers in all of 2016, and he had only one hit against Harvey in his career before Friday night. We all have our strengths. Power isn't typically one of Lobaton's. Note that sentence flood into Harvey's eyes as they track the ball as it sails over the center field fence.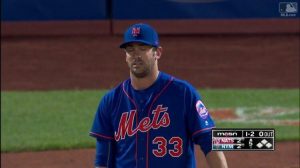 Part two of this photo story captures the moment that the reality of the event has completely seeped into every corner of his being.  "This is my life now," his body communicates, "I give up pumps to career .224/.301/.329 backup catchers." What a moment.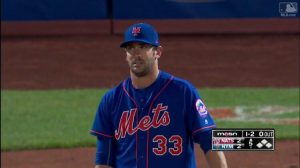 The final photo is the most ambiguous of the three. Is Harvey planning his escape to the Korean Baseball Organization to hideaway as a bullpen coach? Is he wondering if he can figure out how getting really into the 60s allowed Bertram to never be heard from again? Whatever it is… same, Matthew. Same.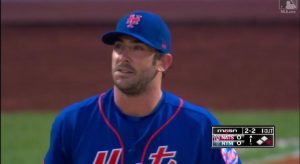 The above display is Harvey's response to Bryce Harper's two-run homer in the first inning — a natural extension of his Lobaton expressions. Harvey's face after Harper's homer is an instant of skepticism at Harper's abilities, especially since Harper started his career 1-for-26 against him.

The Mehmey Avoider has become the Mehmey Maker.
Tags:
Bryce Harper
,
Jose Lobaton
,
Nationals
,
Nats
,
Washington Nationals